Chief People & Culture Officer
Overview
With over 35 years in the specialty seed industry, our team is focused on being trailblazers in sustainable land use. We can help anyone interested in exploring, diagnosing, and building a plan for the land. At Millborn Seeds, our goal is to enrich land and lives, because future generations depend on the decisions we make on our land today. We are looking to add a Chief People & Culture Officer (CPCO) to our team. The ideal candidate is highly motivated and experienced with a passion of providing a teammate-oriented, high-performance culture that supports accelerated organizational growth.
As a key leader within the organization, the Chief People & Culture Officer will drive the development and day-to-day execution of the company's culture and teammate initiatives. With the goal of providing a teammate-oriented, high-performance culture that supports accelerated organizational growth, the CPCO will lead recruitment, retention efforts, performance management, and our total rewards program to position the company as an employer of choice. The ideal candidate will use their expertise to drive strategies for a variety of people and culture disciplines as we continue to grow. This is an excellent opportunity for the right person to bring their experience to a fast-growing organization.
Key Responsibilities
Build upon the existing highly engaged and motivated workplace culture.
Create and implement a recruitment, onboarding, orientation, and retention program.
Lead teammate development by identifying and implementing training and professional/personal growth strategies.
Champion internal communication, fostering an environment with high levels of teamwork, accountability, and vision to teammates.
Develop and implement leadership development programs that achieve superior people leadership and cascade throughout the organization
Recruit a high performing human resource department to focus on the following:
Generate an active flow of quality candidates, utilizing various recruiting mechanisms, such as job fairs, social media, networking, referrals, and other traditional and non-traditional avenues.
Screen, interview, and work with the Leadership Team to ensure open positions are filled in a timely fashion.
Direct the functional areas of people and culture including personnel records, teammate relations, compensation management, organizational development, and special projects.
Assist in the development, implementation, and compliance of people and culture policies and procedures and their dissemination through teammate handbooks, communications and/or meetings.
Special Requirements
Exceptional communication skills, both verbal and written
Comfortable in a fast-paced, growth-focused environment
Detail-oriented and organized
Aptitude for problem-solving
Basic understanding of employment and labor regulations
Experience in Leadership, People Management, Human Resources, Communications, or Administration
Position is located in the Brookings, SD office
For additional information or to submit your resume please contact careers@millbornseeds.com.
Apply
Your application has been successfully submitted.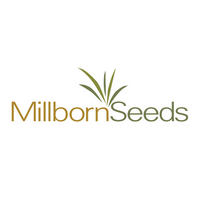 Enriching land & lives.