Who are we?
Michigan Milk Producers Association (MMPA), established in 1916, is a member owned and operated dairy cooperative. MMPA serves approximately 1,600 dairy farmer members in Michigan, Indiana, Wisconsin and Ohio. The dairy cooperative, the 10th largest in the U.S., employs approximately 320 people in four states.
MMPA markets nearly 5 billion pounds of milk annually to fluid milk customers and food ingredient manufacturers. MMPA operates two manufacturing plants in Ovid and Constantine, Michigan and a cheese plant in Middlebury, Indiana. Products made at the Michigan plants include butter, ultra-filtered milk, powdered milk, cream and condensed skim milk. These products are sold to a wide range of food manufacturers who make end-use products such as candy, ice cream, pudding, baked goods, cheese and yogurt.
POSITION SUMMARY
The Health, Safety and Environmental Manager will oversee the maintenance and enhancement of a comprehensive HSE program with the primary responsibility of cultivating and expanding our safety-first culture. This person is responsible for the implementation of successful safety programs that result in a reduction of work-related accidents, injuries, and near misses. Through coordination of federal, state, and local regulations, the HSE Manager will maintain strict regulatory compliance across manufacturing and administrative sites. With assistance, this position will direct and deliver an expansive training program. Given responsibility for all MMPA facilities, frequent travel will be required.
RESPONSIBILITIES
Ownership responsibility for the development and implementation of safety programs, policies, and procedures. Responsible for tracking and meeting deadlines for all Safety and Environmental Programs.
Lead, with the assistance of local management teams, the advancement of the "safety above all else" culture.
Ensure compliance with federal, state, and local regulations.
Develop, implement, and conduct safety training programs.
Maintain and communicate MMPA HS&E statistics and metrics.
Work collaboratively to identify root cause of all accidents and spills. Prepare a report of findings, including recommendations to prevent reoccurrence and facilitate corrective actions.
Support risk assessments and safety audit/inspections. Bring forth recommendations that will improve working conditions and reduce risk factors.
Coordinate the integration of environmental management and sustainability issues into policies, rules, services, and operations.
Promote best practice in energy use, waste reduction and sustainable development.
Maintain records of safety events (including follow up), MIOSHA logs, workers' compensation cases (with assistance) and other documents.
Administer the chemical safety program, including requirements for hazardous communication and enterprise harmonization.
Advise management of emerging environmental health, safety, and welfare regulation as feasible.
Perform other duties as assigned.
EDUCATION & EXPERIENCE
Education:
BS Degree in Health, Safety & Environmental Engineering/Science or a related discipline.
Work Experience:
Five+ years' experience or a combination of education, training, and experience.
Wastewater treatment experience a plus.
Must possess or be capable of possessing RCRA/DOT certification for handling of hazardous waste.
Functional Competencies needed:
Knowledge of State and Federal regulations related to Health, Safety and Environmental
A sound understanding of and experience using Microsoft Office, including Word, Excel, PowerPoint, and Outlook.
Must possess a working knowledge and understanding of DOT, OSHA, EPA regulations.
Willingness to travel to MMPA facilities on a regular basis.
Personal Skills/Attributes needed:
Strong interpersonal skills and ability to lead and manage the work of others.
Ability to communicate clearly and effectively, both individually and in group settings, with individuals at all levels of the organization.
Ability to resolve problems regarding policies, procedures, and safety programs. Must have interpersonal skills to influence participants and decision-makers.
Ability to perform Gap analysis, document shortfalls, develop strategies and implement.
Confident, enthusiastic and a team player with a 'can do' attitude; driven to achieve the optimum outcome.
Ability to thrive with limited supervision.
To perform this job successfully, an individual must be able to perform each responsibility satisfactorily. Reasonable accommodations may be made to enable individuals with disabilities to perform the responsibilities.
This job description is not designed to contain a comprehensive list of responsibilities that are required of the role. Responsibilities may change at any time with or without notice.
MMPA provides the opportunity for meaningful work that makes a difference in the dairy industry and in our communities. The diverse talents and perspectives of our employees help us to meet the needs of our member farms and the customers we serve.
Apply
Your application has been successfully submitted.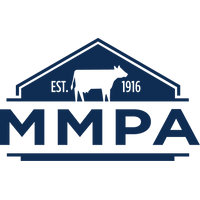 MMPA provides our employees with a comfortable and meaningful work environment, where we strive to make a difference in the dairy industry and in the ...