Who are we?
Middlebury Cheese Company, a Northern Indiana cheese maker, is seeking a Part Time Store Clerk to work in our retail store. We are a subsidiary of the Michigan Milk Producers Association, the 10th largest dairy cooperative in the United States serving dairy farmer members in Michigan, Indiana, Ohio and Wisconsin.
This is a part-time store clerk position that will work in our retail store.
As a store clerk, your responsibilities will include:
Take care of all customers utilizing strong customer service skills.
Ensure the store is clean, safe and presentable for customers, this includes the store as well as the public restrooms and front entrance.
Stock all product, dry goods, cheese, meats, souvenirs etc.
Slice cheese upon customer request
Package bulk goods such as curds, pretzels, candies etc.
Price product by weight utilizing scale.
Assist in creating special promotions and sale items.
Assist Finance Manager with store inventories upon request.
Greet and assist customers as necessary.
Bring Maintenance items to Management so they can be serviced in a timely manner.
Balance cash drawers at the closing of the business day.
Coordinate with bus groups hoping to visit our retail store.
Make sure store phone is answered and messages are returned.
Responsible for the condition of product coolers. All product should be stocked and rotated.
Process orders under the direction of the store lead. This could be online, phone, or bulk orders.
Assist in shipping orders, ensure proper packaging and labeling as well as timely delivery.
Cut and prepare special orders such as cheese trays and gift baskets.
All other tasks as assigned.
Qualifications for a store clerk position:
High School Education or Equivalent
2-3 years' experience in retail and customer service
Positive friendly attitude
Ability to work as a team
Friendly, approachable demeanor
Flexibility with your schedule as things can change on short notice
Ability to multitask
Excellent customer service skills
To perform this job successfully, an individual must be able to perform each responsibility satisfactorily. Reasonable accommodations may be made to enable individuals with disabilities to perform the responsibilities.
This job description is not designed to contain a comprehensive list of responsibilities that are required of the role. Responsibilities may change at any time with or without notice.
The Middlebury Cheese Company provides the opportunity for meaningful work that makes a difference in the dairy industry and in our communities. The diverse talents and perspectives of our employees help us to meet the needs of our member farms and the customers we serve.
Apply
Your application has been successfully submitted.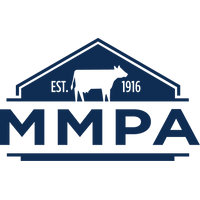 MMPA provides our employees with a comfortable and meaningful work environment, where we strive to make a difference in the dairy industry and in the ...