Who are we?
Middlebury Cheese Company, a Northern Indiana cheese maker, is seeking a Warehouse Attendant to join our team. We are a subsidiary of the Michigan Milk Producers Association, the 10th largest dairy cooperative in the United States serving dairy farmer members in Michigan, Indiana, Ohio and Wisconsin.
Tasks/Duties:
Uphold Food Safety
Responsible for unloading incoming shipments. These items include items for production such as bags, labels, pallets and ingredients.
Responsible for supplying production with items necessary to run, these would include pallets, labels, chemicals etc.
Employee will be responsible for the cooler warehouse for outbound product shipments of cheese. Employee would need to be capable of locating proper product, loading truck, and processing necessary paperwork.
Qualifications:
High school Diploma or GED.
Flexible schedule as shipping and production schedules can change.
Ability to lift 50 to 80 pounds periodically.
Applicant must be willing to abide by and follow all food safety requirements.
To perform this job successfully, an individual must be able to perform each responsibility satisfactorily. Reasonable accommodations may be made to enable individuals with disabilities to perform the responsibilities.
This job description is not designed to contain a comprehensive list of responsibilities that are required of the role. Responsibilities may change at any time with or without notice.
The Middlebury Cheese Company provides the opportunity for meaningful work that makes a difference in the dairy industry and in our communities. The diverse talents and perspectives of our employees help us to meet the needs of our member farms and the customers we serve.
Apply
Your application has been successfully submitted.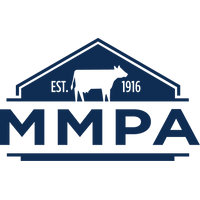 MMPA provides our employees with a comfortable and meaningful work environment, where we strive to make a difference in the dairy industry and in the ...