Who are we?
Michigan Milk Producers Association (MMPA), established in 1916, is a member owned and operated dairy cooperative. MMPA serves approximately 1,600 dairy farmers in Michigan, Indiana, Wisconsin and Ohio. The dairy cooperative, the 10th largest in the U.S., employs approximately 320 people in four states.
MMPA markets nearly 5 billion pounds of milk annually to fluid milk customers and food ingredient manufacturers. MMPA operates two manufacturing plants in Ovid and Constantine, Michigan and a cheese plant in Middlebury, Indiana. Products made at the Michigan plants are sold to a wide range of food manufacturers who make end-use products such as candy, ice cream, pudding, baked goods cheese and yogurt.
The duties of a Certified Lab Technician are:
1. Independently set up, complete and report the results of tests on raw and pasteurized milk samples using traditional and automated methods.
DMC (Direct microscopic Count) - Bacteria test Raw Milk
PAC (Petrifilm Aerobic Count) - Bacteria test
DMSCC (Direct Microscopic Somatic Cell Count)
Autoclave Use - Sterilize Equipment and Sterilizing Used Testing Material for Disposal
Foss Automated - Component test
Mojonnier - Total Solids and Butterfat Testing for Calibrating Foss Automated Testing Equipment
FDA and MDARD Certification requirements, including the 2400 Series of Laboratory Accreditation.
Spore Testing - ATS, NTS & AMS
Plant Thermometer Calibrations
Plant Environmental Testing
2. Develop and maintain a working knowledge of automated testing equipment so that malfunctions can be quickly identified and repairs efficiently completed. This may include making some of these repairs independently or with the assistance of others.
3. Document and report results in a timely, legible manner.
4. Identify and solve problems related to tests and equipment using solid technical knowledge.
5. Maintain a safe work environment by personally following safety rules and practices.
6. Participate in keeping the lab neat and clean:
Washing glassware
Taking out the trash
Maintain the Master Sanitation Schedule.
7. Certified Laboratory Technician's need to work independently but cooperatively in a close knit group.
8. All other duties as may be assigned.
Qualifications: Must be able to work well with others, operate dairy testing equipment, perform chemistry and microbiological testing, and must have good computer skills.
To perform this job successfully, an individual must be able to perform each responsibility satisfactorily. Reasonable accommodations may be made to enable individuals with disabilities to perform the responsibilities.
This job description is not designed to contain a comprehensive list of responsibilities that are required of the role. Responsibilities may change at any time with or without notice.
MMPA provides the opportunity for meaningful work that makes a difference in the dairy industry and in our communities. The diverse talents and perspectives of our employees help us to meet the needs of our member farms and the customers we serve.
MMPA is an Equal Opportunity Employer
Apply
Your application has been successfully submitted.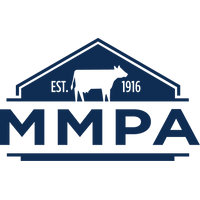 MMPA provides our employees with a comfortable and meaningful work environment, where we strive to make a difference in the dairy industry and in the ...